Collaboration agreements are established with partner companies that will become part of the Steering Committee (SC). The role of the SC is to support the Scientific Committee in defining the educational program and to facilitate the connection between the Master and the business world. Partner companies may participate with guest speakers throughout the various modules of the Master.
ARTES 4.0 is a project created to listen and satisfy the innovation needs of businesses thanks to orientation, training and support activities for the development of industrial research and experimental development and innovative projects in Industry 4.0. ARTES 4.0 is one of the 8 Competence Centers selected by the Ministry of Economic Development under the Industry 4.0 National Plan. Thanks to ARTES 4.0 companies can propose innovation projects and be selected to receive a contribution of up to € 200k from the Ministry.
Confindustria Firenze is the main representative organisation of manufacturing and service companies in the province. It provides information, orientation, assistance and consultancy services. It promotes the culture of development and promotes the growth of entrepreneurial activities.

 
ELIS is a non-profit organization that involves young students, professionals and companies in order to bridge the gap between school and world of work, provide employment for young people and help start-ups to develop. In all its history ELIS has focussed on innovation and work education, providing opportunities to everyone without distinction of origin or social status. Every six months one corporation of the ELIS Consortium leads projects concerning technological innovation or other topics of public interest, creating value and a better community.
Engineering - Ingegneria Informatica is a computer firm born in 1980 that has become a Digital Transformation global player with 65 locations around the world. Engineering plays a leading role in research, coordinating national and international projects thanks to a network of scientific and university partners.
Enel Innovation Hub is a strategic nexus in Enel's Open Innovation and its innovative, sustainability technology scouting network. The initiative in Italy is broad, thanks to the Hub&Labs in Milan, Pisa and Catania, which combine the corporate traditions with an openness to outside influences, stimulating collaboration with Italy's most innovative startups and SMEs (Small to Medium Enterprises). Italy is the only one of the 34 countries where Enel operates to host three Hubs dedicated to seeking innovative technological solutions in the fields of infrastructure and networks, thermal generation and renewable energy. This helps to strengthen the entire national innovation eco-system.
Fincantieri is one of the world's largest shipbuilding groups and number one for diversification and innovation. It is leader in cruise ship design and construction and a reference player in all high-tech shipbuilding industry sectors, from naval to offshore vessels, from high-complexity special vessels and ferries to mega yachts, as well as in ship repairs and conversions, production of systems and mechanical and electrical component equipment and after-sales services.
Federmanager Toscana is a representative association of managers of goods and service companies. It deals with services to members, contractual, legal, tax and social security consultancy and education, cultural and networking initiatives.
Ferrovie dello Stato Italiane is one of the largest industrial companies in the country. 100% owned by the Ministry of Economy and Finance since 1992, the Groups operates in the sectors of supply chain, transport, infrastructure, real estate services and other services. For more than 100 years, the FS Italiane Group has been actively participating in the progression of the country, taking care of mobility for young people, families and workers, in a society that is rapidly evolving, while trying to keep in touch through ever faster and more efficient systems.
Generali is the largest Italian insurance company and the third in Europe. Listed on Milan stock exchange, Generali is based in Trieste and it exists in 50 countries. It offers life, damage and business insurance.
Intesa Sanpaolo Innovation Center's mission is to explore and learn new future business models in order to create the assets and skills necessary to support the long-term competitiveness of the Group and its customers as well as acting as the engine and stimulus of the new economy in Italy. Intesa Sanpaolo Innovation Center wants to be a lever to accelerate the economic development of Italian companies, with specific regard to the megratrends of  the company: Industry 4.0 and Circular Economy.
INPS (National Social Welfare Institute) is the main social security institution of the Italian public pension system. It counts the registration of all public and private employees and most self-employed workers who do not have their own social security fund. INPS is subject to the supervision of the Italian Ministry of Labor.
MyNoiLab supports clients in paths to growth and strengthening of human resources through activities of coaching centred on relational and behavioural effectiveness to achieve the objectives. It provides enterprises and non-profit organisations with consultancy services and implementing projects of organisational development and change management.
Polo Tecnologico di Navacchio - born in 2000 in Navacchio, a few kilometers from Pisa - is an integrated and structured system whose key word is innovation. It is designed to stimulate networking; a group of hi-tech enterprises, an effective relationship between companies, research and centers of excellence.  Scouting, visibility, networking, investors' search, identification of calls for proposals and funding, choice of financial solutions, training, internationalization and commercial support are just some of the services Polo provides to its enterprises, which can always count on a team to share, expand and improve their business projects and grow new ideas.
Sesa S.p.A. supplies ICT solutions developed by a few global players for a small number of large multinational users. It is leader in Italy in distribution of value-added IT solutions for enterprises, integrating sector's leading value-added brands ("IT Titans"), particularly those active in the business segments (Enterprise Software, Networking, Collaboration, Cloud, Security, Analytics).
Unione Industriale Pisana is a trade union organisation of entrepreneurs in the city. It represents multiple sectors, from pharmaceutical and chemical to transport, tourism but also business services, metalworking and advanced tertiary.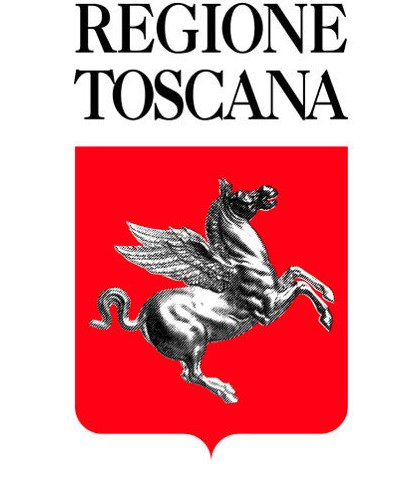 Under the patronage of Regione Toscana.